Redevelopment proposals for Barking town centre
Major redevelopments have been proposed for Barking's town centre.
Investor Benson Elliot and development managers Londonewcastle are looking to create a multi-use complex comprising of residential accommodation, hotel, primary school, cinema and music venue, where the current Vicarage Field Shopping Centre stands.
Five buildings will rise up from two base buildings, the latter of which will contain the retail and leisure space. The project will stand between 13 and 36 floors high.
The proposal is in its consultation period with London Borough of Barking & Dagenham, and a decision is expected later this year.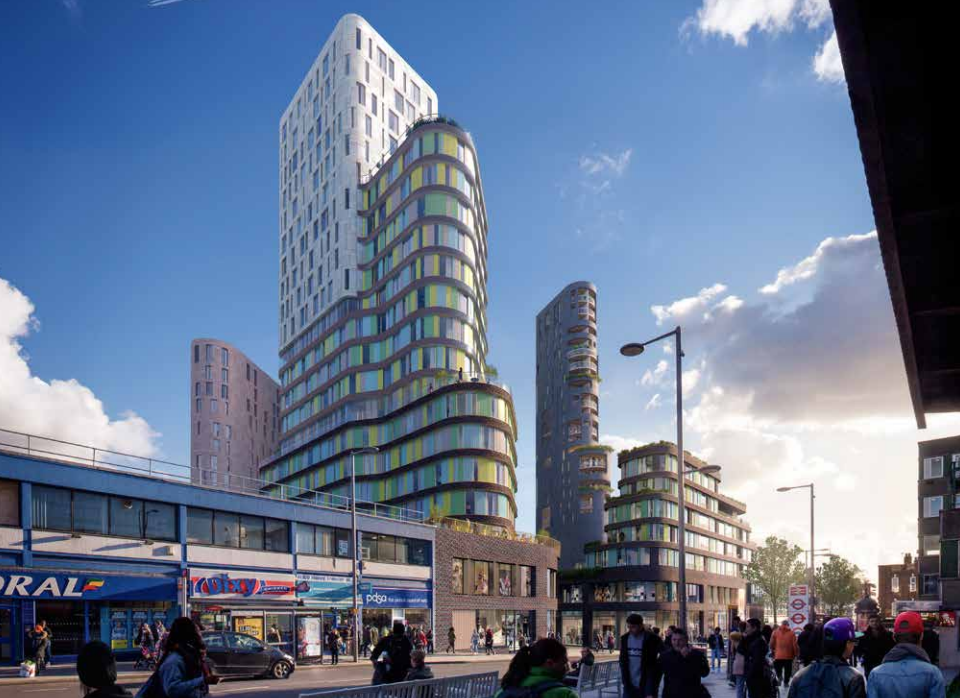 Image courtesy of constructionenquirer.com